We made a visit out to the orphanage where my friend Deborah now works.
It's called Rescue the Poor Uganda. There are 35 children housed there, but only 16 were present during our visit. We were greeted before our vehicle had even stopped moving with a chorus of "Welcome our visitors" and group hugs.  It is very far from any school, plus the students don't really have the fees to attend anyway. Two of the children do attend and stay at Nkumba Christian Primary. We got a tour of the home which has a room with two beds for the workers, a boys room with 2 sets of bunk beds, and a girls room with 3 sets of bunk beds. Each has their own bathing room, and outside toilets. Out back is the kitchen where lunch for the children was ready and waiting. They also have a huge flock of chickens and a hen house of course. The children sang us a song and we took lots of group pictures. I'm glad I got to see my friend again, and that I got to see where she now spends her time. These children are orphans, but they were so happy to see us. This tugs greatly at my heart, and I need to figure out how to start sponsoring some of these children.
Visit this link for photos from my visit.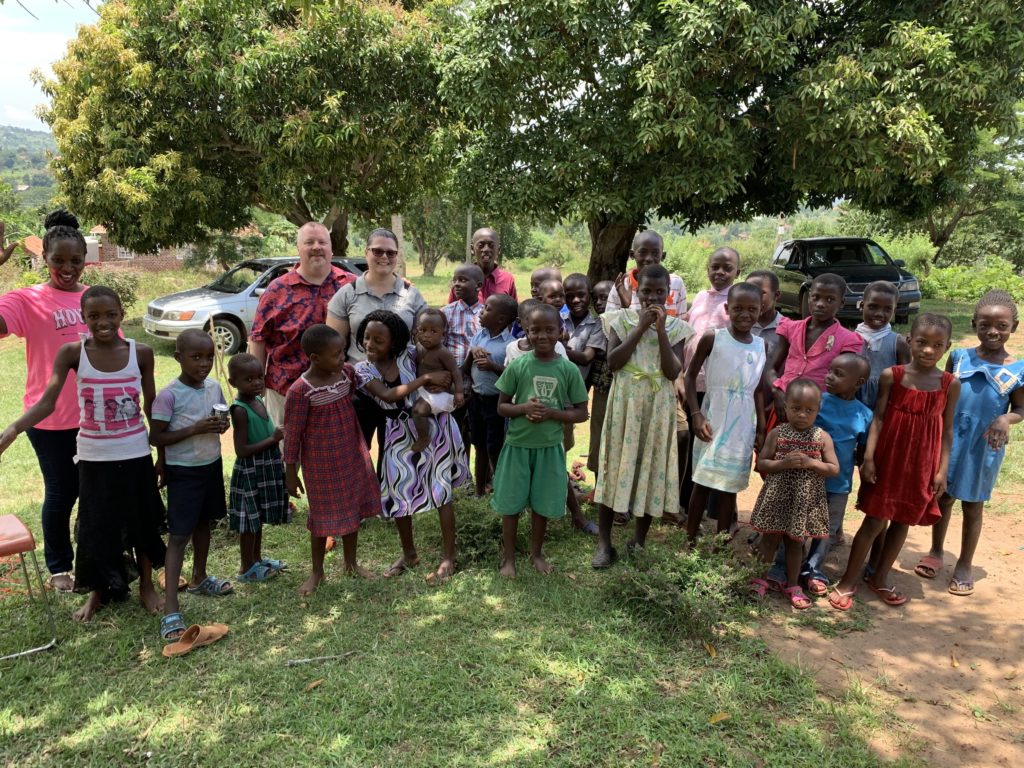 March 14, 2019